Contact us, without any obligation, to get further information on OfficeNow business center Italy. Visit your new office and discover the best solution for your needs at a very competitive price.
Write us an e-mail (info@officenow.me), phone us (+39/02/86882188) or fill in the following form:
OfficeNow: Furnished offices, Business Center Italy, Temporary offices, Coworking, Meeting room, Inside parking, Air-conditioning, Consumption included, Fast Internet, Dedicated telephone number, Break room, Waiting room, Parcel reception, Home Automation access, Fixed all inclusive monthly fee. In order to grant you max professionalism, OfficeNow offers only monthly, six-monthly and annual plans. From one month to many year according to your needs.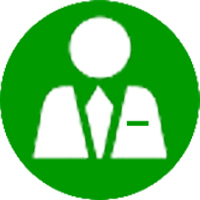 Activate immediately your office, you only need a few seconds. Save more than 2000,00 € per year compared to a traditional rental, but much more services and opportunities.
OfficeNow business center is in a quiet area and it is easily reached: 23 minutes from Milan Malpensa airport (MXP); 10 minutes from A8 Milan-Varese motorway (Gallarate exit) and E62-A26 Gravellona Toce freeway; 10 minutes from Gallarate railway station, Milano, Domodossola, Luino and Porto Ceresio lines.
OfficeNow Business Center Italy: to save money, to start your office quickly, to open your branch in the North of Italy.
Share this with your friends: