OfficeNow is equipped with Control Manger building automation system.
CONTROL MANAGER is a commercial building automation system.
CONTROL CASA is a home automation system.
Advanced functions: Control Manager provides complete OfficeNow premises management, allowing employees access to designated offices during work hours and automatically turning workspace power supply off when business hours have ended.
Advanced alarm: the building automation system automatically confirms all OfficeNow exits (doors and windows) are secured during non-business hours and sounds an alarm with unauthorized access. Manage facility security, checking and controlling system functions, from anywhere in the world with your mobile device.
Enhanced safety: Control Manager's sophisticated sensors detect water, gas and smoke, shutting off power and gas automatically and sound an alert alarm.
Cost saving: Control Manager monitors and controls power outlets and lights, providing remote user controls via smartphone or tablet. The system can automatically turn off unneeded lights and disable power outlets at night or during down times to avoid appliance stand-by power consumption.
SEE ALL CONTROL CASA AND CONTROL MANAGER FUNCTIONS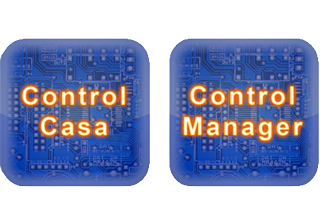 OfficeNow, business center, guarantees max accessibility of offices, through the use of avant-garde technologies and max levels services. Everything at a extremely competitive price. A monthly flat fee, without concerns.
Not yet convinced? Look at our solutions and find how easy is saving money with an already furnished office.
OfficeNow is the ideal solution even for enterprises which wish to open a branch in the North of Italy, in a comfortable and easily accessible position.
Share this with your friends: